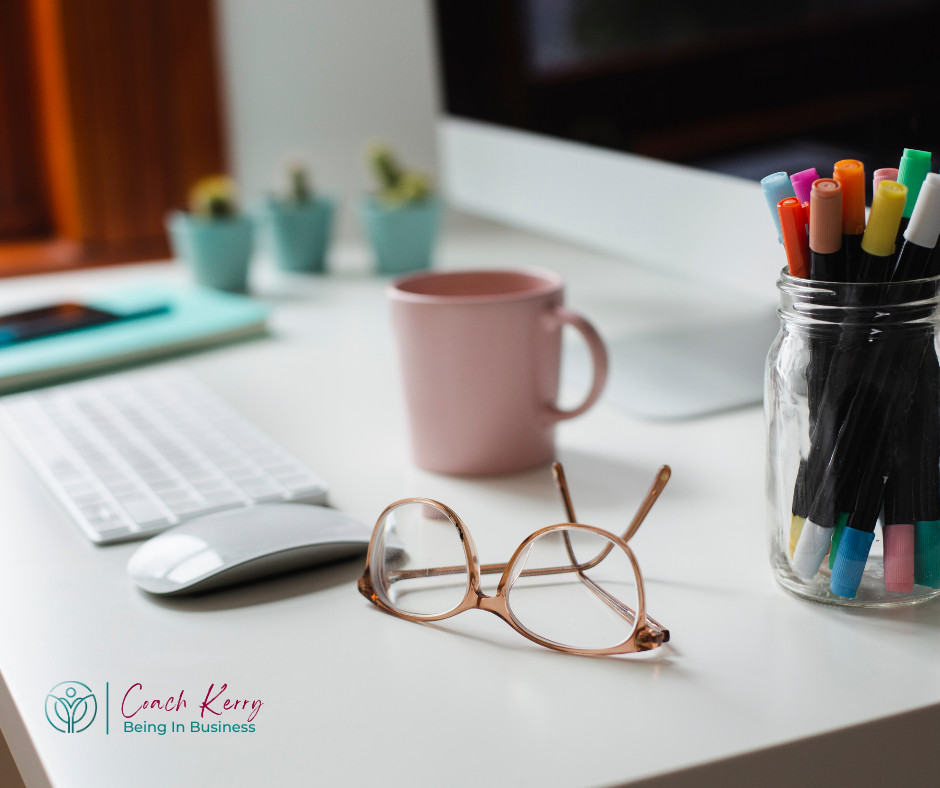 Have you been so busy working in your business that it feels like you're almost back in a 'JOB', but doing even more work, trying to run your business and keep up with client demands?
Does it sound like you need more time in your day to get more done?
Are you seeing your business moving in the direction of becoming your dream business?
This is the most common situation I find small businesses in. You're not alone. If you're finding it difficult to create a harmony between work that you love and the life you want to live. Both are meaningful for you but the pressure is sometimes too much doing it the way you are currently.
There are some better ways, more efficient & effective ways to create more time by doing less and gaining the time for family, fun, and friends.
Observe
What consumes the most amount of time in your business? Is it your emails, client visits, or what part of the project-quoting-scheduling, etc?
What tasks are you doing repetitively? It maybe the same information written or verbal instructions, quotes, setups?
What do you have to consistently follow up, chase or really stay on top of or it feels like it gets derailed otherwise?
Procrastination or Perfectionism. Both of these attributes are relatively easy to observe as usually, they cause certain tasks to "not get done". You may intend to get something done but easily allow distraction to put off getting it done. Or you keep at something refining and working on it "getting it perfect" but of course, it never quite gets there. The outcome of both of these repetitive behaviors/ attitudes is the lack of momentum in your business, you are making the time to not do or overdo something with no effective outcome. Observing these behaviors is the first step to being able to understand them and adjust the input to gain a more supportive and effective output for your business.
Changing patterns of behavior and attitude requires a supportive process to transform it from ineffective to effective. Something I've spent decades working with others to do, and it's always easier than we lead ourselves to believe. The contribution of such change for your business is astronomical in growth and revenue.
For consistency, templates allow your business to deliver reliable outcomes for clients, brand reputation, and for colleagues; contractors and staff.
For efficiency, utilise templates to fill information rather than creating the same document repeatedly like a quote, ordering, scheduling of site visits etc. This reduces your admin time and could soon enough become an outsourced task. If you're not sure about how to create the best template, reach out to Coach Kerry, her team is super awesome with this.
Processes for productivity become easier to implement when templates are being utilized for various stages of the client journey and for managing your business.
Mind Management
1. If your mind is full of lists upon lists of things to get done consider an easy way to record your to-do list and prioritize what's urgent, important and what still needs to get done just not today.
2. Peace of mind. The greater your experience of peace within you and in your business each day, the faster you grow your business with ease and flow. And it is totally doable without hours of meditation!
Imagine a day without the busy-ness in your mind of to-do lists, client/demands, making money from your projects.
Imagine every day in business, calmly organized, efficiently running which creates greater outcomes. It is possible for days to flow smoothly and still get everything you need done, (and to the highest standard for you, your clients, staff, and business.)
You don't have to feel like you've run out of time at the end of the day or lose sleep because your mind can't switch off.
3. If you are feeling like you don't even have time to:
Set up a new process or template
Find the technology tools that will best support you in managing your clients or business
Even begin to outsource or delegate
If this is your day to day experience, it would be very beneficial to book in a free 15 min chat with Coach Kerry. There's always some great insights for you to take away.
Ongoing coaching helps you clear the way to knowing what steps will set the wheels in motion to gaining more valuable time as a business owner.
Time never comes back once the moment has passed. It's in the past and gone forever!
You have 24 hours a day, how do you really want to experience the hours in your day?
Technology
1. There are so many tech tools to help you these days for better time management, or business performance:
Have you tried voice to text apps to help with making consultation notes, messages for clients/staff, even helpful for blogs or digital marketing? Most phones have this feature!
Process apps like Asana, Monday.com, Microsoft Teams, or Todo. Once your process steps and tasks are inputted into these platforms it becomes more time efficient to follow the process and also recognize where a template would be helpful (if you don't already have one/many) or where you could outsource some areas to give your time back.
2. Keep your technology simple. It is best practice to not become overwhelmed by technology by having too many platforms/ apps. I understand the frustration, our resourceful team can assist to smooth the way for you.
3. Be specific. Use technology for a purpose:
know what you want it to help you achieve
how will it give you more time
how easy is it to set up and use
does it do more than you want it to do (can you grow into its features)
do the costs of the platform equate to less than the manual hours of doing the same functions
I hope these tips have been helpful for your business as much as they have been for mine. If you feel like you are running fast but not getting anywhere, working so much IN your business that you aren't getting time to work ON your business, then your ultimate vision and goals may continue to seem out of reach. In so many cases it only takes a few hours consistently for a month and doing some specific tasks as a business owner to make significant changes to the business output, making more time available for you, which ultimately increases peace of mind and revenue. It seems odd right, to be less busy yet earn more? It is very achievable when working with me, Coach Kerry. We gain insight for your business and together make a clear plan for activation so it's achievable for you and you're guided and supported through implementation. We work through any challenges or blocks that arise along the way which clears the path for your ultimate vision and goals.
I'm with you all the way.